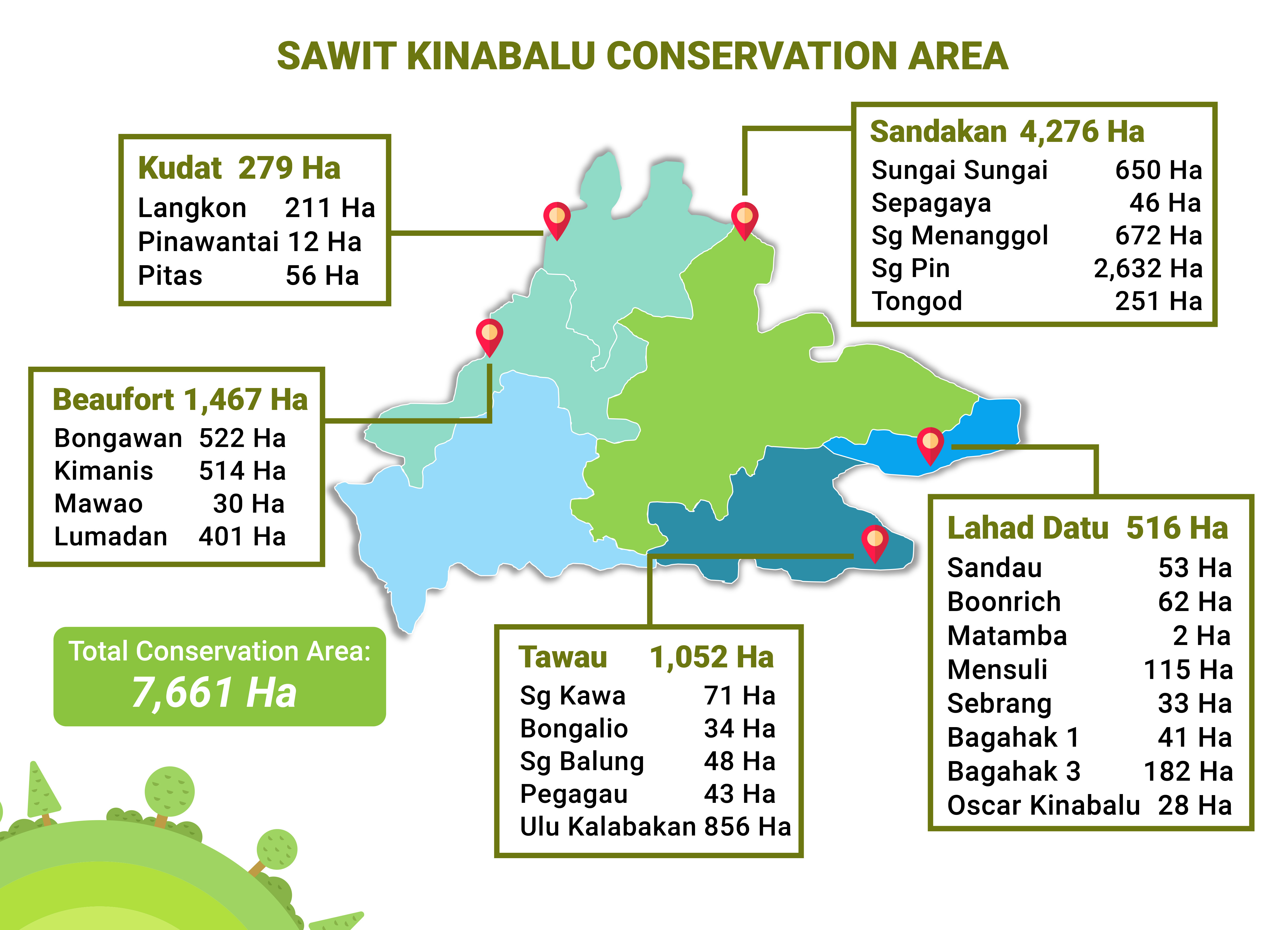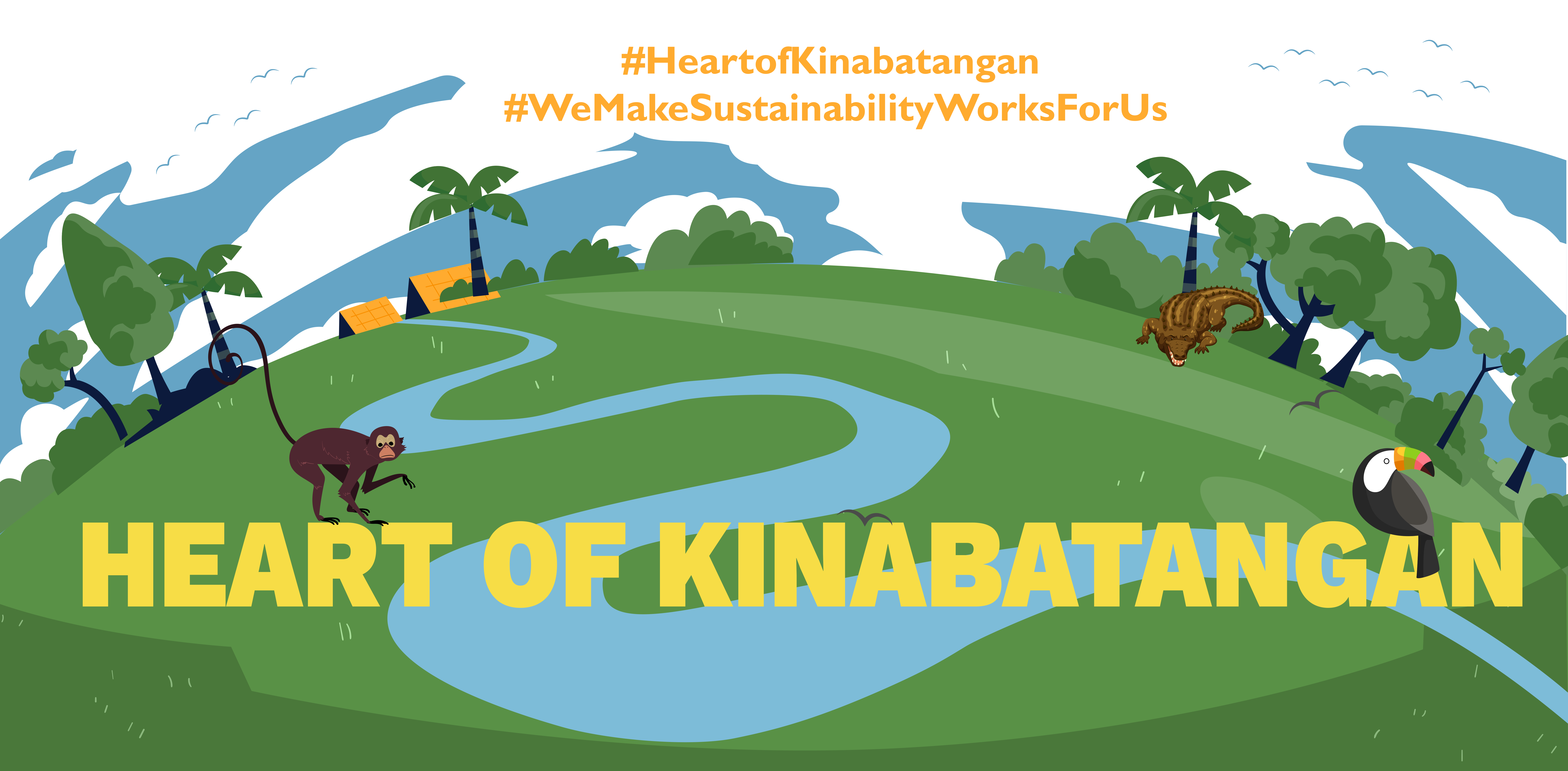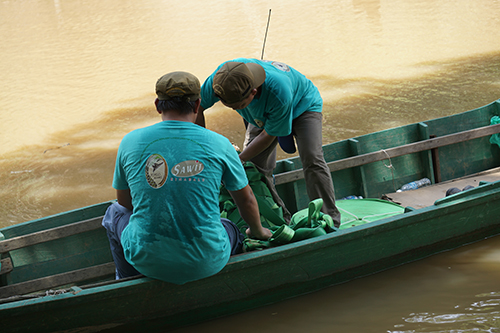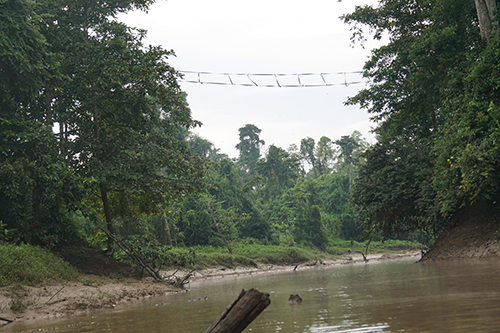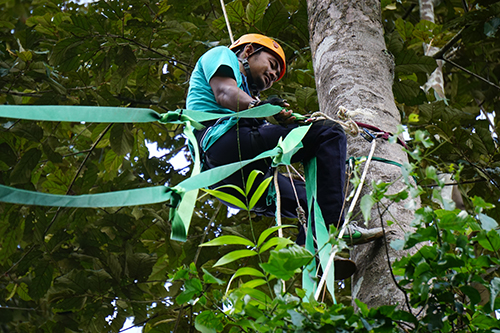 Orang Utan bridges installation programme, connectivity for orang Utan across the Sg. Pin river. Collaboration with PONGO Alliance and HUTAN.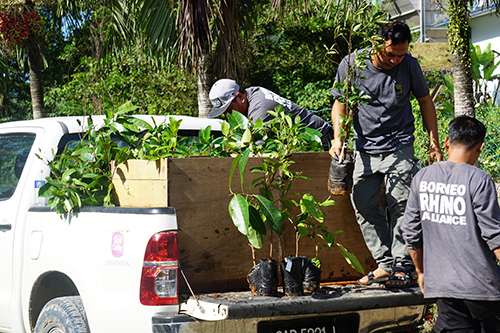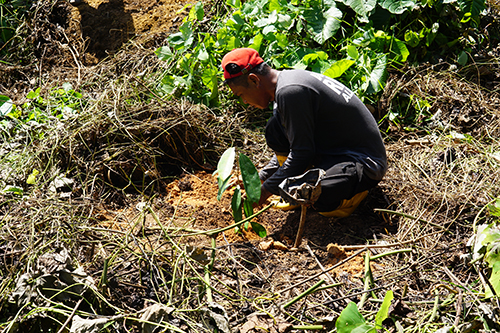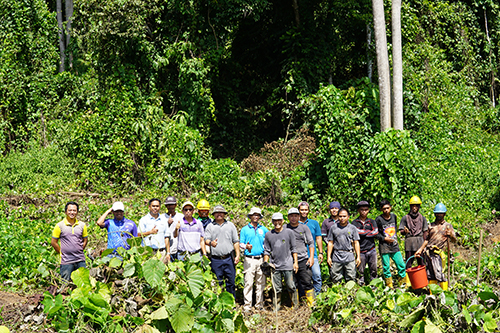 TREE PLANTING ACTIVITIES WITH BORA
Received 150 of Ficus Micocarpa seedlings from Dr. Zainal (BORA). These seedlings were planted at installed Orang Utan bridges ground, vacant area in high biodiversity area at Bukit Mansuli and 50 seedlings were planted at Sandau conservation area.
Sungai (River in Malay) Pin Conservation Area is situated in a highly sensitive ecosystem at the Lower Kinabatangan area. Numerous scientific publications since the 1960s showed that the Lower Kinabatangan area has one of the richest biodiversity on earth. The size of the area allocated is 2,500 ha and is located within the plantation area of Sawit Kinabalu Group. The forest area in Sungai Pin, which was originally integrated with rattan planting by the Sabah Forestry Development Authority (SAFODA), was subsequently developed into an oil palm estate when the land was acquired by Sawit Kinabalu Group. Due to severe flooding and illegal land encroachment in the area, Sawit Kinabalu Group is currently maintaining only a small plot planted with oil palm at the Sungai Pin Estate. However, a large portion of this area is regularly inundated and therefore unsuitable for oil palm. Given their commitment towards the 3Ps, i.e Planet, People and Profit in sustainability, Sawit Kinabalu Group decided to conserve and reforest the flooded areas instead and widen riparian buffer zone along the Kinabatangan river, which includes an old-growth forest area in Bukit Mansuli. Hence, during the International Conference on Heart of Borneo in 2017, Sawit Kinabalu Group signed a Memorandum of Understanding (MoU) with the Sabah Forestry Department through the Sabah EU-REDD+ Project on the establishment of Sungai Pin Conservation Area. The collaboration aims to establish an effective conservation management plan for Sungai Pin Conservation Area that will help enhance its carbon stocks through REDD+ initiatives.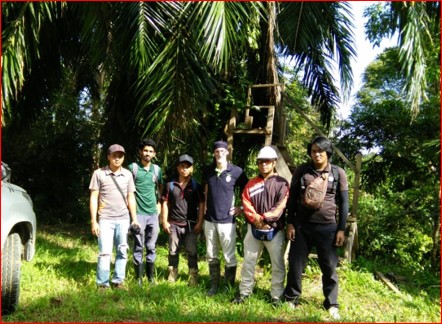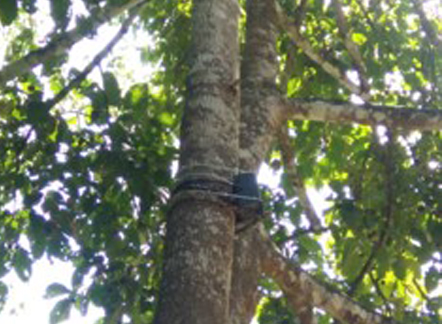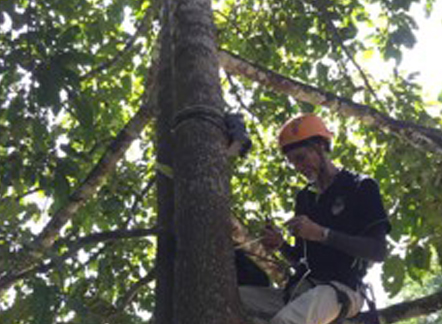 CAMERA TRAP INSTALLATION PROGRAMME
Camera trap installation programme at Bukit Durian Sg. Pin by PONGO Alliance team and Sawit Kinabalu Conservation (SKC) team, on 18 November 2019.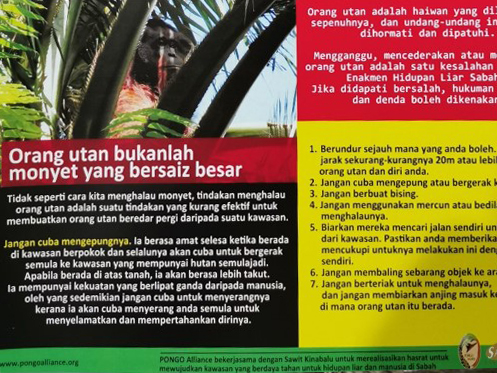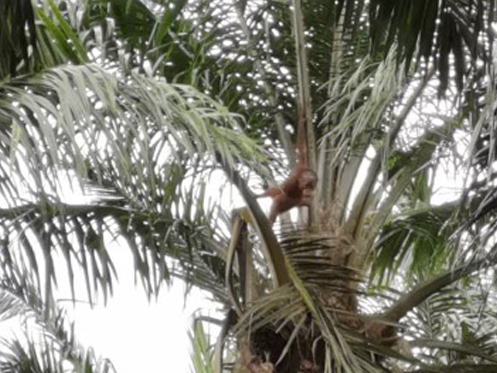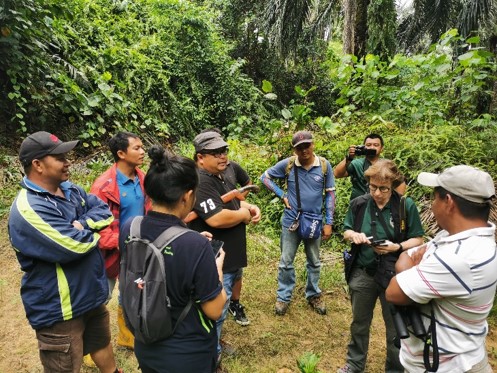 CONSERVATION AREA SURVEY AND AWARENESS PROGRAMME
Spotted Baby Orang Utan (behind it, the female Orang Utan hiding on the fronds of oil palm trees). It was suggested that the corridor of the Orang Utan discussed and will be proposed to connect it with the other conservation and forest area.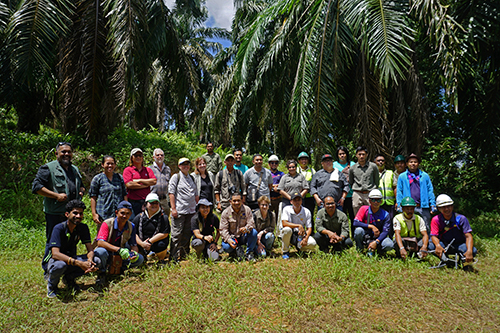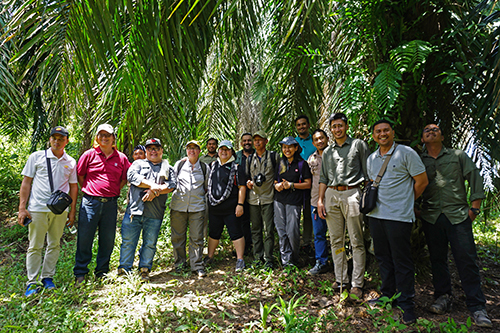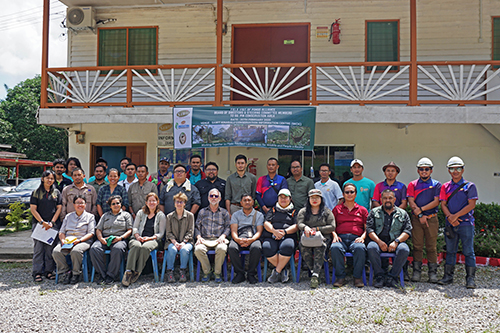 PONGO ALLIANCE BOARD OF DIRECTORS AND STREEING COMMITEE MEMBERS VISIT
Pongo Alliance Board of Directors and Steering Committee Members Visit to Sg Pin visiting Orangutan bridge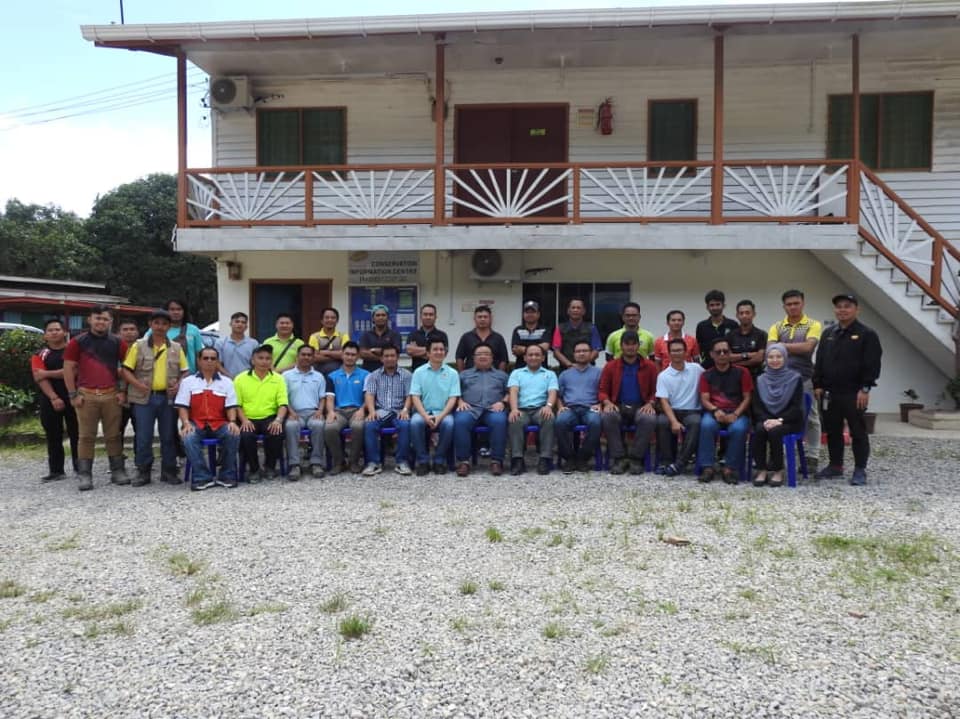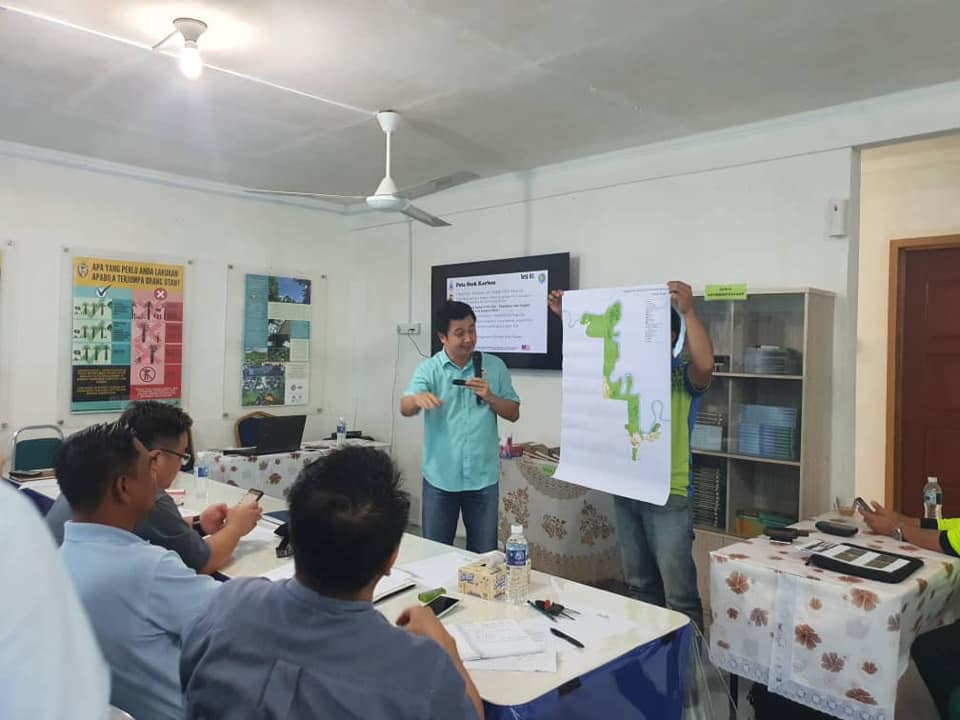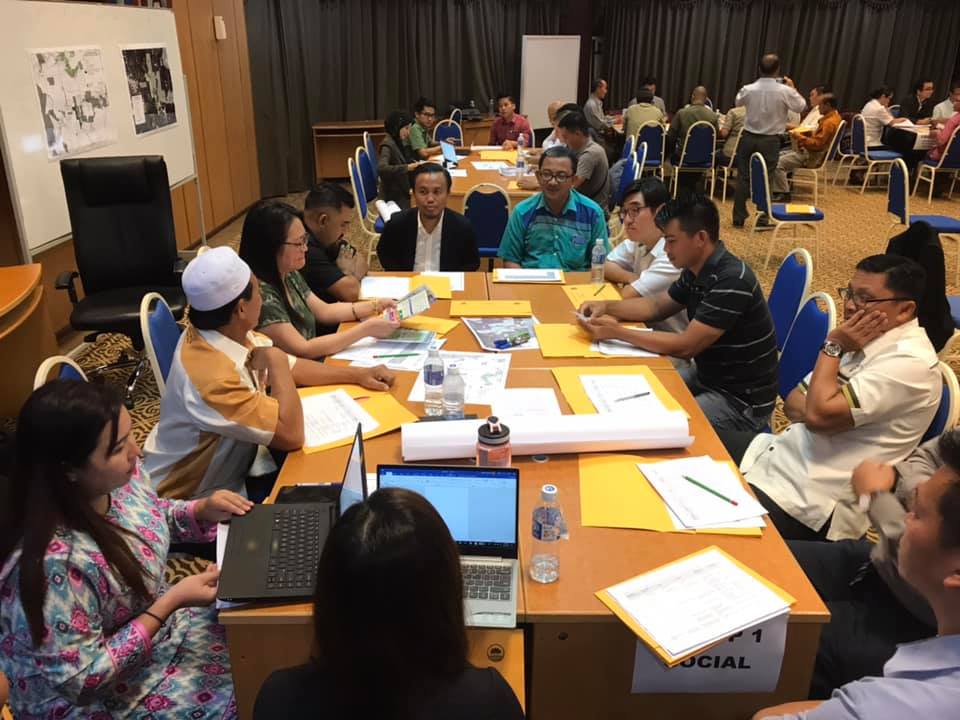 Training on Carbon Stocks Assessment (CSA); Basic GIS & Remote Sensing; and Basic Tree Species Identification & Sample Collection Procedure
Sg. Pin Conservation Area Management Plan (CAMP)
Stakeholder consultation & Experts reviewer workshop under Sabah EU-REDD+ Project
SAWIT KINABALU CONSERVATION INFORMATION CENTRE
ANY ENQUIRIES, PLEASE CONTACT:
MR MOHAMMAD MUAZAM SYAH HAJI IDRIS 
Sawit Kinabalu Conservation Information Centre
Ladang Sg Pin
P.O.Box 1253
90713 Sandakan, Sabah

+6019-2826197 ( Office Hour )
" Sawit Kinabalu Sdn Bhd is a premier investment arm of the state government in the oil palm industry. Our Vision is to be a premier group with diversified and sustainable businesses that support the nation."
Jalan Kelapa Sawit, Off KM4, Jln Tuaran, 88300 Kota Kinabalu, Sabah