Signing of Corporatisation Agreement between Sabah Government, SLDB, Sawit Kinabalu Berhad and Borneo Samudera Sdn Bhd. (BSSB) marked the birth of Sawit Kinabalu Berhad and its Group of Companies on the 26th November 1996. A Management Agreement between BSSB the main operating company owned by Sawit Kinabalu Berhad and SLDB to manage the operation and investment assets of residual SLDB. However, the Management Agreement expired on 30th September 2002. After the corporatisation exercise, Sawit Kinabalu Berhad and SLDB are separated into two different entities. In 4th September 2007, Sawit Kinabalu Berhad assumes its name and has changed its entity to Sawit Kinabalu Sdn Bhd.
The Sawit Kinabalu Berhad's Logo defines its corporate professionalism and commitment in galvanising growth. The prominent gold signifies strength and growth into a new era of the Sawit Kinabalu Berhad's diversified activities. Deep red shade of a ripe oil palm loose fruit represents the core activity of Sawit Kinabalu Berhad in the palm oil industry and symbolizes maturity and stability of its operation as it further embarks on a journey towards greater excellence.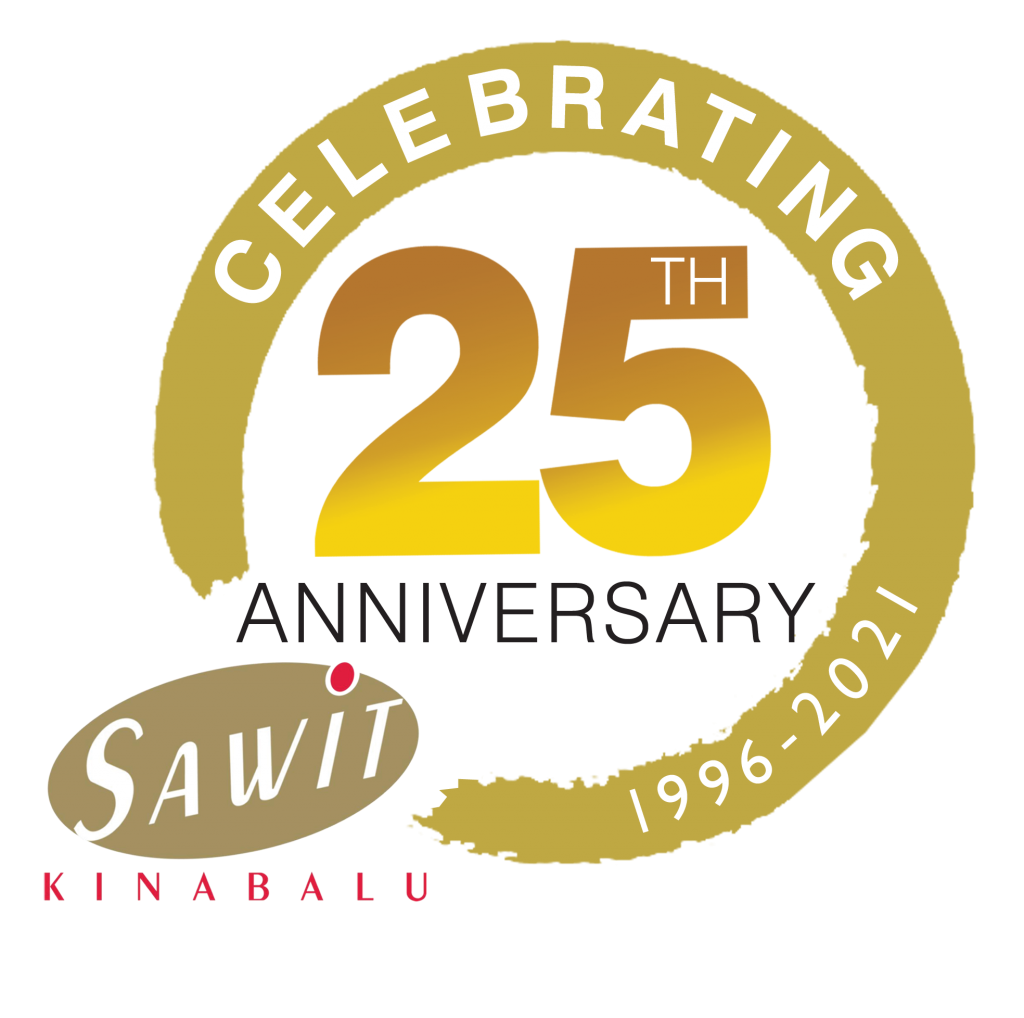 Since its inception, Sawit Kinabalu Group has since grown from strength to strength as one of the largest palm oil producers in Sabah. Its carefully shaped and guided performance throughout the years has allowed the Group to reap and enjoy success in every facet of its operation.
The corporatisation exercises has introduced a wealth of opportunities to Sawit Kinabalu Group and to meet the challenges beyond, Sawit Kinabalu Group has developed strategic restructuring exercises that include the training of its employees and the introduction of productive and efficient ways to meet the Company's goals and objectives.
new challenges new perspectives
" Sawit Kinabalu Sdn Bhd is a premier investment arm of the state government in the oil palm industry. Our Vision is to be a premier group with diversified and sustainable businesses that support the nation."
Jalan Kelapa Sawit, Off KM4, Jln Tuaran, 88300 Kota Kinabalu, Sabah